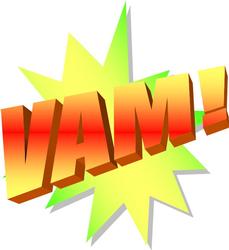 Politicians believe the Value Added Model is right for Louisiana teachers. LFT isn't so sure.
---
UPDATED May 15, 2012
Where do teachers stand now? A one-page summary of the effects that Act 1 of 2012 and Act 54 of 2011 will have on the teaching profession.
An in-depth report on how these two acts interface to radically change public education in Louisiana.
Questions that ought to be asked during Superintendent of Education John White'sTown Hall Meetings
Myths and facts about the new laws
---
Beginning in 2012-13, Louisiana teachers will be evaluated using a new instrument that incorporates what is known as a Value Added Model. The VAM makes judgments about a teacher's performance based on student growth as measured by standardized tests.
From the beginning, LFT opposed passage of the bill that created the Value Added Model for teacher evaluation. But the bill had strong support from leaders as diverse as President Obama, Governor Jindal, Senators Landrieu and Vitter, the State Superintendent of Education, the BESE Board and the House and Senate Education Committees.
Aware of the strength of VAM's support, LFT worked with lawmakers to improve the bill as much as possible, even as we continued to oppose its passage.
LFT insisted on improvements that:
Guarantee a process to challenge evaluations that teachers believe are unfair.
Include factors in the evaluation that are beyond a teacher's control, such as the socio-economic status of the students.
Create an advisory committee, with a majority of teacher members, to oversee development of the evaluation instrument.
Phase-in the program over a two-year period.
Give the House and Senate Education Committees the right to cancel the program if it does not work as advertised.
As next school year approaches, LFT remains very concerned about the fairness and accuracy of the proposed new evaluation plan.
Some leaders in Baton Rouge want you to believe their Value Added Model of teacher evaluation is fail-safe. LFT disagrees!
You need to know what can go wrong before the new plan goes into effect in 2012-13.
The Value Added Model is a largely unproven new technology that judges teachers based on student test results. Some studies say the VAM could have a margin of error approaching 25%.
Half of a teacher's evaluation will be based on test scores, and the other half on principals' evaluations. No research justifies this ratio. Multiple measures to evaluate teachers should be considered.
Only one-third of Louisiana's teachers—those who teach core, tested subjects—can be evaluated under this model.
The other two-thirds will be evaluated under a new system that has not even been piloted yet, even though it will go into effect next school year.
Protections against unfair evaluations have been gutted by this new plan. Teachers will have no right to challenge the scores that are computed for them by the Value Added Model.
A lot can happen between now and next school year, when the VAM goes into effect. Please use this Web page as your resource center for information about the teacher evaluation plan. We will update it continuously as new information becomes available.
Additional information on the Value Added Model
Six reasons why the Value Added Model should not be used to determine teacher salaries
To download an LFT flier about the VAM, please click here.
Value Added Model added to teacher evaluations
When a new form of teacher evaluation was signed into law as Act 54 of 2010 by Gov. Bobby Jindal, it was clear that the Louisiana Federation of Teachers played a major role in shaping the bill, even while remaining opposed to its adoption. (From June of 2010)
Please click here to read more.
VAM promises a long and bumpy road
As expected, the Board of Elementary and Secondary Education rammed through, with very little debate, a new teacher evaluation system heavily skewed toward a Value Added Model on Tuesday (December 6, 2011).
Please click here to read more.
Joint Education Committee discusses VAM
Two days after BESE approved the new evaluation scheme, the Joint Legislative Committee on Education also gave its blessing to the plan. The video of the meeting is posted online. To view the meeting, and see testimony by LFT President Steve Monaghan opposing the plan, please click here,  then click on the "Joint Education" link for December 8. Discussion of the VAM begins at about 1:19 into the video. Rep. John Bel Edwards makes cogent arguments at the 1:40 mark, and President Monaghan speaks at the 2:05 mark.
LFT: Nothing has happened to instill confidence in the VAM
At the LFT's 2011 convention in November, President Steve Monaghan released a position paper in which he stated: "The fact is that nothing has happened since the legislative debate or the passage of Act 54 to instill confidence in the readiness of the value added model for use in high stakes decisions concerning teacher performance."
To read the full position paper, please click here.
RAND Report: The Promise and Peril of Using Value-Added Modeling to Measure Teacher Effectiveness"
The non-partisan RAND corporation issued a report which included this statement: "The current research base is insufficient to support the use of VAM for high-stakes decisions."
To read the full RAND report, please click here.
Is VAM a tool for improvement or an educational "Nuclear Option?"
Professor Kenneth Saltman of DePaul University says the VAM is part of a corporate agenda that attempts "to reframe public education as a private consumable commodity" (and that's a bad thing!).
To read an excerpt of his comments, please click here.
Department of Education's VAM brochure
The State Department of Education has prepared a brochure to explain the Value Added Model.Please click here to read it.
Value Added's epic FAIL in Tennessee
Tennessee instituted a Value Added Model for teacher evaluation years ago, and it's not going well. Here is a devastating story of what happens when well-meaning politicians meddle in areas they know nothing about.
Please click here to read about the New York Times' article on the failed Tennessee example.
Economic Policy Institute cautions on VAM
The economic Policy Institute published a study questioning how much weight should be given to value added methods when evaluating teachers. Here is part of their executive summary:
A review of the technical evidence leads us to conclude that, although standardized test scores of students are one piece of information for school leaders to use to make judgments about teacher effectiveness, such scores should be only a part of an overall comprehensive evaluation. Some states are now considering plans that would give as much as 50% of the weight in teacher evaluation and compensation decisions to scores on existing tests of basic skills in math and reading. Based on the evidence, we consider this unwise. Any sound evaluation will necessarily involve a balancing of many factors that provide a more accurate view of what teachers in fact do in the classroom and how that contributes to student learning.
To read the full report, please click here.
---
Additional Resources