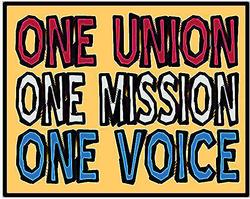 The 47th annual convention of the Louisiana Federation of Teachers will convene at 2:00 P.M. Sunday, November 20, at Diamond Jacks Resort Hotel in Bossier City, Louisiana.
Please visit this page for updates as the convention approaches!
Convention call: In accordance with the Louisiana Federation of Teachers' Constitution, the 46th Louisiana Federation of Teachers Convention is called to convene at the Diamond Jacks Resort Hotel in Bossier City, Louisiana on Sunday, November 20, 2011 at 2:00 PM and to remain in session for three days or until such time as it has given full consideration to such matters as may be legally brought before it.
Steve Monaghan, President
Louisiana Federation of Teachers
Read the rest of the Convention Call: please click here.
Convention Agenda
Please click here to download the convention agenda.
Movie Night!
Sunday, November 20, at 5:00 P.M., LFT will host a special screening of the new documentary, American Teacher. Narrated by Matt Damon, this film tells the true story of four struggling teachers. The film sounds an alarm regarding the real consequences on what's happening to a profession so critically important to the future of our nation.
Please click here for more information about the LFT Convention Movie Night!
Union Values in Action Award
This award is presented for improving the lives of members, enhancing the influence of the union and advancing the mission of public education.
The award recognizes the efforts of local LFT chapters to promote the union agenda and express commitment to the values that make us strong.
It is a cooperative, rather than a competitive award. The aim is to provide inspiration and examples to other local chapters. More than one award may be presented.
For more information and to download an entry form, please click here.
Hotel reservations: 
Diamond Jacks Resort Hotel
P.O. Box 5637
Bossier City, LA  70601
(866) 552-9629  
Convention Room rates are as follows:
$70 Single or Double Occupancy
$100 deposit for incidentals and/or services
All delegates, alternates, and guests are responsible for making their lodging arrangements. 
To reserve your room(s), please call Diamond Jacks at 1 866 552-9629  before Wednesday, October 26, 2011.
When making your reservations, use the group code: SO11LA or request the Louisiana Federation of Teachers room rate.
Check-in time begins at 4:00 P.M and checkout is at noon.
Early check-in is based on a "space available" basis. It is not guaranteed. Individuals staying in their rooms beyond check-out time will be billed one (1) additional night's stay. Late check-out is provided based on availability, although some charges may apply. If guests do not check into their rooms by 10:00 P.M. on the date of arrival, the rooms will be considered canceled and The Group will be charged for the room. Luggage storage is available either for early arrival or late departure. Each guest must also provide at check-in a valid picture ID either by a driver's license, state issued ID or passport.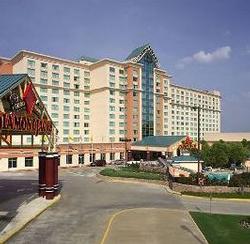 Diamond Jacks Resort Hotel
All reservations must be guaranteed and accompanied with a first night room deposit or guaranteed by credit card. Individual reservations that are not cancelled 48 hours prior to arrival will be charged for the first night's room and tax.
---
Additional Resources